$2000 and publication to the winner. $200, $100 and publication to second and third place stories, respectively. All winners receive agency review from Victoria Marini of GELFMAN SCHNEIDER / ICM PARTNERS, Laura Biagi from Jean V. Naggar Literary Agency, Inc. in New York, and Amy Williams of the Amy Williams Agency.
Submit fiction under 6000 words by July 15 to be considered. Full details here.
---



Guidelines
Our New Voices category is open year round to any new or emerging author who has not published a work of fiction or narrative nonfiction of novel length. Authors with short story collections are free to submit. We accept simultaneous and multiple submissions but ask that you inform us immediately if your story is accepted elsewhere. We pay New Voices authors $0.10/word up to $200 and do not charge submission fees, but are highly selective. To read previously published stories, or to submit a piece of fiction or narrative nonfiction up to 5000 words, please see our New Voices page.
If you have any questions about submissions of any kind or would like to query a current submission, please send an email to: contact (at) mastersreview (dot) com
New Voices Submission Categories:
NEW VOICES FREE – We pay for all of our content all of the time and are proud to offer a free category for those writers who are not interested in a fast response or editorial letter. Response times in this category are usually 8 – 12 weeks.

EDITORIAL LETTER – If you're interested in knowing a little bit more about what we thought of your writing, utilize our Editorial Letter option. When we've reviewed your piece we will include up to two pages of feedback on what we liked and didn't like about your story, suggestions for revision, where it might be a good fit, and other comments about craft. It's nice to get feedback from the editors reviewing your work… and now you can.

There is a reading fee for this category.

See a sample Editorial Letter.

FAST RESPONSE – There's a saying in publishing: "If you need to know now, the answer is no." Well friends, we're offering an exception to the rule. If you want to hear back regarding your New Voices story within two weeks, consider ponying up a few bucks to hear back right away and we'll respond with an acceptance or rejection within two weeks of receiving your story.

There is a reading fee for this category.



Curious about submission fees? It's an interesting issue and the camp is divided. Here's our take!
To submit a story or learn more about our guidelines, click the submit button: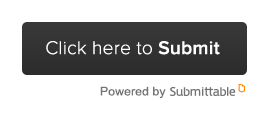 ---
2016 Contests and Awards
Our Short Story Award for New Writers is open until July 15.  $2000, publication, and agency review from three of the to literary agents in the industry. $200, $100, publication, and agency review goes to the second and third place writers. Details here. SUBMIT NOW.
---
Want to Write for The Masters Review?
We accept book reviews, interviews, and editorial pieces to publish on our blog. For book reviews we will review authors with short story publications, novellas, and no more than one novel published. For a look at the interviews and editorial content we publish, please visit: www.mastersreview.com/blog.
Submission questions, concerns, and inquiries can be sent to a staff member at: contact (at) mastersreview (dot) com
---
Author's Rights

The Masters Review holds first publication rights for three months after publication. Authors agree not to publish, nor authorize or permit the publication of, any part of the material for three months following The Masters Review's first publication. For reprints we ask for acknowledgement of its publication in The Masters Review first.