Our ninth Summer Workshop is now open for your registrations! Participants will receive personalized feedback on a story or essay of up to 7,000 words, with detailed suggestions for improvement, and resources for submitting—all from an experienced editor. Our asynchronous workshop allows writers to work with editors remotely and is an excellent way to improve your craft and prepare a manuscript for submission. Enrollment is open until August 31, 2023.
Cost: $299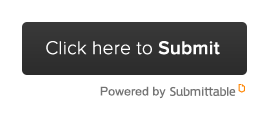 Add to Calendar
Writers are invited to submit manuscripts of fiction or creative nonfiction of up to 7,000 words. In their cover letters, writers should include a brief introduction to their story, where the piece has been submitted previously (if applicable), any specific feedback they're looking for on the manuscript, as well as any specific challenges they're facing in revision. Writers may indicate their three preferred guest editors, and we will do our best to accommodate. Earlier registrations are more likely to match with one of their preferred editors.
Upon registration, writers will receive a packet of craft essays from The Masters Review on editing, revision, and submitting for publication. Writers will receive feedback no later than October 30, 2023.
Participants receive:
an editorial letter from their editor with specific suggestions and developmental analysis;
marginal notes that will help elevate their story to the next level;
suggestions on literary magazines and contests that would be a good fit for their work;
a PDF of materials including craft essays from The Masters Review, deep dives on archival pieces, information on submission strategies, and additional advice on submitting;
a free submission to one of our upcoming contests;
and an archived copy of The Masters Review anthology.
Guidelines:
Submissions must be under 7,000 words.
All submissions must be double-spaced with one-inch page margins, clearly paginated, and use Times New Roman or Garamond 12.
All genres and styles of fiction or creative nonfiction are welcome. Please do not submit poetry manuscripts.
Novel excerpts are accepted but not recommended, as our guest editors are selected for their expertise on short forms.
Please submit a single manuscript per submission.
Submissions are accepted on a rolling basis.
If you submit your manuscript after reserving your spot, you will need to request to open your submission by emailing us at contact [at] mastersreview [dot] com. We'll grant you access, and then you can upload your piece.
All participants will receive feedback no later than October 30, 2023.
Guest Editors:
Aram Mrjoian
is an editor-at-large at the
Chicago Review of Books
, an associate fiction editor at
Guernica
, and a 2022 Creative Armenia – AGBU Fellow. He is a past editor at
TriQuarterly
, the
Southeast Review
, and
PANK
. His writing has appeared or is forthcoming in
The Guardian, Runner's World, Catapult, Electric Literature, West Branch, Boulevard, Longreads,
and many other publications. Find his work at
arammrjoian.com
.
Anthony Varallo
is the author of
What Did You Do Today?,
winner of the Katherine Anne Porter Prize in Short Fiction, forthcoming from the University of North Texas Press in Fall 2023. His other books include a novel,
The Lines
(University of Iowa Press), as well as four previous short story collections:
This Day in History,
winner of the John Simmons Short Fiction Award;
Out Loud
, winner of the Drue Heinz Literature Prize;
Think of Me and I'll Know
(Northwestern University Press); and
Everyone Was There
, winner of the Elixir Press Fiction Award. He is a professor of English at the College of Charleston in Charleston, SC, where he directs the MFA Program in Creative Writing and serves as fiction editor of
swamp pink
literary journal. Find him online at @TheLines1979.
Sacha Idell
is coeditor and prose editor of 
The Southern Review
. His original stories appear in 
Ploughshares
, 
Narrative
, and 
Gulf Coast
. His translations from the Japanese include stories by Kyūsaku Yumeno and Toshirō Sasaki. Writing he has acquired and edited has been selected for inclusion in the Pushcart Prize, Best American Short Stories, and Best American Mystery and Suspense anthologies, among others. He lives in Saint Paul, Minnesota.
Isabelle Stillman
is a writer from St. Louis who is currently based in Los Angeles. She is a former high school English teacher and a graduate of Chapman University's MA/MFA program. She has worked with
december
magazine as a reader and Prose Editor for many years and is now assuming the role of Editor-in-Chief. Her fiction has appeared or is forthcoming in
Narrative Magazine, Ninth Letter
, and
Epoch
, and she is at work on her first novel.
Joanna Luloff is the author of the novel Remind Me Again What Happened and the short story collection The Beach at Galle Road, both published by Algonquin Books. Her individual stories and essays have appeared in The Missouri Review, The Massachusetts Review, The Cincinnati Review, The Bennington Review, Western Humanities Review, and elsewhere. She received her MFA from Emerson College and her PhD from the University of Missouri. She is an Associate Professor of English at the University of Colorado Denver where she also edits prose for Copper Nickel.