Welcome.
Always a free way to submit. Always paid for your work. The Masters Review offers a quality platform for emerging writers.
Founded by Kim Winternheimer in 2011, the Masters Review is an online and in print publication celebrating new and emerging writers. We are on the lookout for the best new talent with hopes of publishing stories from writers who will continue to produce great work. We offer critical essays, book reviews by debut authors, contest deadlines, submissions info, and interviews with established authors, all with the hopes of bridging the gap between new and established writers.
The Masters Review has several ways to submit. New Voices is open year round and is available to any emerging writer. This category is always free to enter and pays up to $200 for selected stories.
Our second submissions category includes select reading periods throughout the year. Our calendar page offers info on each of these dates. From February 1 – March 29, we are open to submissions for our book, an annual anthology of ten stories selected by a guest judge. It is a collection of fiction and nonfiction that represents the country's best new writers. This printed book is sold and distributed across the country and serves as a platform for showcasing new writers to agents, editors, and other publishers. In past years we have worked with judges Lauren Groff, AM Homes, Lev Grossman, and Kevin Brockmeier, Amy Hempel, Roxane Gay and Rebecca Makkai. Submit today to purchase a copy of our anthologies, or pick up Volume VIII on Amazon!
Our Short Story Award for New Writers is open from July 1 – Aug 30 and Dec 1 – Jan 30 of the following year as a chance to publish and acknowledge emerging writers. Winners receive publication, agency review, and a cash prize. It's a great way to promote new voices and to help writers develop their platform. Learn more here. Our Flash Fiction Contest (April 1 – May 31) celebrates the best fiction under 1,000 words and our Fall Fiction Contest (Oct 1 – Nov 30) awards $2000 to the winning story. All of our contests are guest judged.
We also offer an online Summer Workshop from Aug 1 – Aug 31 featuring guest instructors with experience editing publications like Tin House, American Short Fiction, The Paris Review and others.
The Masters Review blog is updated frequently with new information, fiction, essays, and reviews. Please keep an eye on it for our most recent content.
Praise for The Masters Review
Check out what others are saying about The Masters Review:
Read this awesome 5-star review about The Masters Review Volume VI, judged by Roxane Gay. "Volume VI of The Masters Review is full of stories that resonate deeply, of prose that sparkles, and of authors who illuminate the literary landscape."
FINALIST! The Masters Review Volume IV with stories selected by Kevin Brockmeier is an INDIEFAB Book Award finalist for both Short Stories and Anthologies.
WINNER! Silver Medal INDIEFAB Book Award for Best Short Story Collection by an Independent Press.
WINNER! The Oregon Literary Arts Fellowship, awarded to publishers and magazines who show a commitment to literary publishing.
"The Masters Review Volume III delights with a stunningly eclectic array of voices, uniform only in their excellence. This anthology is a testament to the health of contemporary literature." – LAURA VAN DEN BERG
"If these are the voices we'll be hearing from, American literature has an awful lot to look forward to." –RAMONA AUSUBEL
"The Masters Review is a lovely magazine, in form and content. How awesome it is to see the next generation of writers kicking ass, taking names, and making beautiful art." —STEVE ALMOND

"While I've been publishing steadily for years now, this the first time I've actually been paid for fiction. I certainly needed the money, but much more than that, I needed the feeling of validation that comes with being remunerated for my work. It's been a long, hard struggle, and this is a milestone for me. Thank you for supporting new voices in the writing community." — DALE BRIDGES, New Voices author
"Publishing with MR continues to be one of my best publishing experiences so far. Probably the best. It just doesn't happen–editors continuing to show such support to their writers even a year after publishing them. And I continue to sing the song of MR to my friends and students and colleagues." — DUSTIN M. HOFFMAN, Anthology author
Contact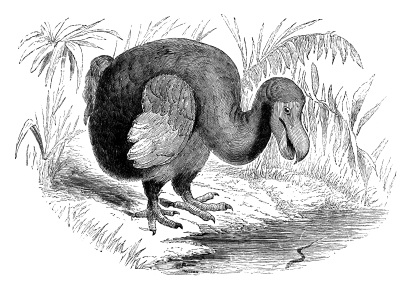 The Masters Review
70 SW Century Drive, Suite 100442
Bend, OR 97702
All inquiries regarding book purchasing or submissions can be sent to: contact@mastersreview.com.