Welcome.
Always a free way to submit. Always paid for your work. The Masters Review offers a quality platform for emerging writers.
The Masters Review is an online and in print publication celebrating new and emerging writers. We are on the lookout for the best new talent with hopes of publishing stories from writers who will continue to produce great work. We offer critical essays, book reviews by debut authors, contest deadlines, submissions info, and interviews with established authors, all with the hopes of bridging the gap between new and established writers.
The Masters Review has several ways to submit. New Voices is open year round and is available to any emerging writer. This category is always free to enter and pays up to $200 for selected stories.
Our second submissions category includes select reading periods throughout the year. Our calendar page offers info on each of these dates. From January 15 – March 31 we are open to submissions for our book, an annual anthology of ten stories selected by a guest judge. It is a collection of fiction and nonfiction that represents the country's best new writers. This printed book is sold and distributed across the country and serves as a platform for showcasing new writers to agents, editors, and other publishers. In past years we have worked with judges Lauren Groff, AM Homes, Lev Grossman, and Kevin Brockmeier, Amy Hempel and we are pleased to announce that Roxane Gay is judging our 2017 contest. Winners will be posted on or before June 6th. To learn more about our anthology, please see our anthology or contest page.
Our Short Story Award for New Writers is open from May 15 – July 15 and Nov 15 – Jan 15 of the following year as a chance to publish and acknowledge emerging writers. Winners receive publication, agency review, and a cash prize. It's a great way to promote new voices and to help writers develop their platform. Learn more here. Our Fall Fiction Contest (Sept 1 – Oct 31) is another way to submit. Kelly Link judged last year's contest. Stay tuned for more info on the 2017 year as we approach the fall.
There's always more. Check out our submissions page, blog, and home page for more ways to submit and publish.
The Masters Review blog is updated frequently with new information, fiction, essays, and reviews. Please keep an eye on it for our most recent content.
Praise for The Masters Review
Check out what others are saying about The Masters Review:
FINALIST! The Masters Review Volume IV with stories selected by Kevin Brockmeier is an INDIEFAB Book Award finalist for both Short Stories and Anthologies. This is our second year being recognized by the INDIEFAB awards. The winners announce in June. Congratulations to our authors!
WINNER! Silver Medal INDIEFAB Book Award for Best Short Story Collection by an Independent Press. An enormous thanks to our Volume III authors and guest judge for contributing to such a fine collection. Also to the American Library Association and Foreword Reviews for the recognition. More info here.
WINNER! The Oregon Literary Arts 2015 Fellowship, awarded to publishers and magazines who show a commitment to literary publishing.
"The Masters Review Volume III delights with a stunningly eclectic array of voices, uniform only in their excellence. This anthology is a testament to the health of contemporary literature." – LAURA VAN DEN BERG, author of Find Me and Isle of Youth
"If these are the voices we'll be hearing from, American literature has an awful lot to look forward to." –RAMONA AUSUBEL, author of No One is Here Except All of Us and A Guide to Being Born
""The Masters Review is a lovely magazine, in form and content. How awesome it is to see the next generation of writers kicking ass, taking names, and making beautiful art." —STEVE ALMOND, author and essayist
"While I've been publishing steadily for years now, this the first time I've actually been paid for fiction. I certainly needed the money, but much more than that, I needed the feeling of validation that comes with being remunerated for my work. It's been a long, hard struggle, and this is a milestone for me. Thank you for supporting new voices in the writing community." — DALE BRIDGES, New Voices author, 2013
"The future of literature… Compelling. It gave this reader a bit of a chill." — Five-star review from Readers' Favorite
"Publishing with MR continues to be one of my best publishing experiences so far. Probably the best. It just doesn't happen–editors continuing to show such support to their writers even a year after publishing them. And I continue to sing the song of MR to my friends and students and colleagues." — DUSTIN M. HOFFMAN, The Masters Review Volume II author, 2013
"Each story in the collection is cogent—even more so than certain efforts collected in the 2010 New Yorker assembly…. The stories cannot be examined as variations of a theme, which makes it versatile literature…. The ten stories in The Masters Review foretell an inspiring future of American letters if these writers maintain their course. They signal more than talent; they suggest a willingness to experiment significantly, to examine a theme thoughtfully and, like the metaphor referenced above, to convey the flame and anchor the story down in the event of wind…. On the website for this year's collection, the editors specify innovation and "authenticity" as criteria for inclusion. The diversity of voices and styles seems to support these aims." — Five-star review from NewPages. Read the full review, here.
"Big thanks to you and everyone at MR for providing such a outstanding opportunity — that A.M. Homes knows my name and my writing is a dream beyond dreams." –– COURTNEY GILLETTE,The Masters Review Volume II author, 2013
"The Masters Review is a beautifully designed annual compendium of emerging literary talent. The concept is as unique as it is well-executed. To read these stories is to experience the great range and talent of fantastic new voices in literature from across the country." — EVAN P. SCHNEIDER, author of A Simple Machine, Like the Lever
"You guys have been great about promoting your authors and your literary magazine, and I can't thank you enough for that. I've had at least one other litmag solicit work from me based on contact they've had with The Masters Review." — Rachael Warecki, The Masters Review Volume I author, 2012

"Your suggestions have been so helpful thus far and I will definitely be in touch as I begin tearing through it again. Thank you so so much for this opportunity! I feel like you are so in tune with my writing and what I want to do.  Thank you so so much for this." –– Halle, Summer Workshop writer
"The Masters Review is a welcome addition to the long list of American literary journals. For writers in M.F.A. programs–both traditional and low-residency–The Masters Review provides a place to submit and a possible showcase; for readers of literary fiction and nonfiction, the journal is a way to discover new writers. The prose, by turns quiet, experimental, and starkly honest, ranges widely in subject matter and style, but is always of high quality." –– GEORGE ESTREICH, author and Oregon Book Award winner, The Shape of the Eye
Contact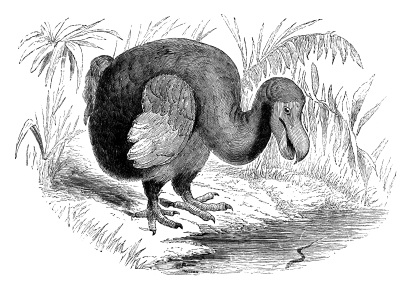 The Masters Review
818 SW 3rd Ave #221-5911
Portland, OR 97204
All inquiries regarding book purchasing or submissions can be sent to: contact@mastersreview.com.
Staff
Founding Editor: Kim Winternheimer
Editorial Director: Sadye Teiser