Submissions open until August 30th!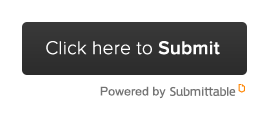 Add to Calendar
Welcome to our 2021 Summer Short Story Award for New Writers, an annual contest that recognizes the best fiction from today's emerging writers.
Judging this year's contest is author of With Teeth and Mostly Dead Things Kristen Arnett! The winning story will be awarded $3000 and publication online
. Second and third place stories will be awarded publication and $300 and $200 respectively. All winning stories and any notable Honorable Mentions will receive agency review by the following:
Nat Sobel from Sobel Weber, Victoria Cappello from The Bent Agency, Andrea Morrison from Writers House, Sarah Fuentes from Fletcher & Company, Heather Schroder from Compass Talent, and Siohban McBride from Carnicelli Literary Management.
We want you to succeed, and we want your writing to be read. It's been our mission to support emerging writers since day one.
Guidelines:
Winner receives $3000, publication, and agency review

Second and third place prizes ($300 / $200, publication, and agency review)

Previously unpublished stories only

Simultaneous and multiple submissions allowed

Emerging writers only (We are interested in offering a larger platform to new writers. Self-published writers and writers with story collections are welcome to submit. Writers with novels published with small circulations (around 5000 copies) can also submit.)

International English submissions allowed

Deadline: August 30th, 2021

Please, no identifying information on your story

All stories are considered for publication

If requesting an editorial letter, please indicate on your cover letter if the submissions is

fiction

or

creative nonfiction

A significant portion of the editorial letter fees go to our feedback editor, according to the rates established by the EFA
We don't have any preferences topically or in terms of style. We're simply looking for the best. We don't define, nor are we interested in, stories identified by their genre. We do, however, consider ourselves a publication that focuses on literary fiction. Dazzle us, take chances, and be bold.
Kristen Arnett is the NYT bestselling author of the debut novel Mostly Dead Things (Tin House, 2019) which was a finalist for the Lambda Literary Award in fiction. She is a queer fiction and essay writer. She was awarded Ninth Letter's Literary Award in Fiction and her work has appeared at The New York Times, The Cut, Guernica, Buzzfeed, Electric Literature, McSweeneys, PBS Newshour, The Guardian, Salon, and elsewhere. Her story collection, Felt in the Jaw, was published by Split Lip Press and was awarded the 2017 Coil Book Award. She was a Spring 2020 Shearing Fellow at Black Mountain Institute. Her next two books (With Teeth: A Novel and an untitled collection of short stories) will be published by Riverhead Books (Penguin Random House). She has a Masters in Library and Information Science from Florida State University and currently lives in Miami, Florida.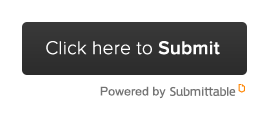 Guidelines
Our New Voices category is open year round to any new or emerging author who has not published a work of fiction or narrative nonfiction of novel length with a wide distribution. Authors with short story collections are free to submit, as are writers with books published by indie presses. We accept simultaneous and multiple submissions but ask that you inform us immediately if your story is accepted elsewhere. We pay New Voices authors $200 for short fiction and narrative non-fiction, and $100 for flash-length narratives (up to 1,000 words). While we do not charge submission fees, we are highly selective. To read previously published stories, or to submit a piece of fiction or narrative nonfiction up to 7000 words, please see our New Voices page.
To view a list of our most commonly asked questions about submitting to The Masters Review, please see our FAQ page.
If you have further questions about submissions after reading through the FAQ or would like to query a current submission, please send an email to: contact (at) mastersreview (dot) com
New Voices Submission Options:
NEW VOICES FREE – We pay for all of our content all of the time and are proud to offer a free category for those writers who are not interested in a fast response or editorial letter. Response times in this category are usually approximately 12 weeks.

EDITORIAL LETTER – If you're interested in knowing a little bit more about what we thought of your writing, utilize our Editorial Letter add-option. When we've reviewed your piece we will include up to two pages of feedback on what we liked and didn't like about your story, suggestions for revision, where it might be a good fit, and other comments about craft. It's nice to get feedback from the editors reviewing your work… and now you can. There is a reading fee for this category, a

significant portion of which goes to our feedback editor, according to the rates established by the EFA

. See a sample Editorial Letter. 
FAST RESPONSE – There's a saying in publishing: "If you need to know now, the answer is no." Well friends, we're offering an exception to the rule. If you want to hear back regarding your New Voices story within two weeks, consider ponying up a few bucks to hear back right away and we'll respond with an acceptance or rejection within two weeks of receiving your story. There is a reading fee for this category.
Curious about submission fees? It's an interesting issue and the camp is divided. Here's our take.
To submit a story or learn more about our guidelines, click the submit button: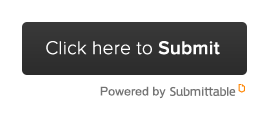 ---
2021 Contests and Awards
To see a full calendar of contests and awards available this year, CLICK HERE.
---
Want to Write for The Masters Review?
We accept book reviews, interviews, and editorial pieces to publish on our blog. Our book reviews focus on authors with forthcoming titles and generally we like to review titles from debut authors. Reviews should include quotes from the text, comparisons to other titles, and are typically between 700 – 1200 words. For a look at the interviews and editorial content we publish, please visit: mastersreview.com/blog.
Submission questions, concerns, and inquiries can be sent to a staff member at: contact (at) mastersreview (dot) com
---
Author's Rights

The Masters Review holds first publication rights for three months after publication. Authors agree not to publish, nor authorize or permit the publication of, any part of the material for three months following The Masters Review's first publication. For reprints we ask for acknowledgement of its publication in The Masters Review first.