Submissions Open Through November 12!
Each fall, The Masters Review hosts a call for novel excerpts! Writing a novel can be an arduous and lonely process, but we're here to champion the great work being produced. Whether your book is not quite finished or ready to pitch, we want to read your words. For this contest, we're looking for self-contained excerpts that display a strong voice, compelling characters, and carefully constructed narrative arcs. You may submit an excerpt from any section of your completed or in-progress novel, but choose wisely: a synopsis should not be required for understanding the excerpt. As always, we have no limitations on genre, though we are primarily interested in literary fiction.
This year, our guest judge is Matthew Salesses, author of The Sense of Wonder, Disappear Doppelgänger Disappear, and The Hundred-Year Flood. Salesses will select the finalists from a shortlist provided by The Masters Review's editorial team. The winning excerpt will be awarded $3,000; online publication; and an hour-long consultation with Halley Dunne Perry, a literary agent with The Hamilburg Agency. Second- and third-place excerpts will be awarded online publication and $300 and $200 respectively, in addition to written feedback from Dunne Perry.
Submission Guidelines:
Submitted excerpts must be under 6,000 words.
Submitted work must be previously unpublished. This includes personal blogs, social media accounts, and other websites. Previously published excerpts will be immediately disqualified.
The entry fee is $20.
Simultaneous and multiple submissions are allowed, though each submission requires a $20 entry fee.
The winner receives $3,000; online publication; and a consultation with Halley Dunne Perry, a literary agent with The Hamilburg Agency.
The second- and third-place finalists receive cash prizes ($300/$200), online publication, and agent feedback.
If your submission is accepted or contracted elsewhere, please withdraw your submission on Submittable, or contact us otherwise to let us know the piece is no longer available.
We do not require anonymous submissions for this contest, but the judge will review the shortlist anonymously.
This contest is for emerging writers only. Writers with single-author book-length work published or under contract with a major press are ineligible. We are interested in providing a platform to new writers; authors with books published by indie presses and self-published authors are welcome to submit unpublished work.
International submissions are allowed, provided the work is written primarily in English.
All submissions must be double-spaced with one-inch page margins and use Times New Roman or Garamond 12 (or larger, if necessary).
Excerpts from novels under contract for 2023 or 2024 are ineligible, but novels under contract from 2025 and beyond are eligible.
The contest's deadline is 11:59 p.m. PST on Sunday, November 12, 2023.
All entries will be considered for publication in New Voices.
Every submission will receive a response by the end of March 2024. The winners will be announced by the end of April 2024.
Friends, family, and associates of the guest judge are not eligible for this award, nor are past winners of the Novel Excerpt Contest.
A significant portion of the editorial letter fees go to our feedback editor.
About the Judge
MATTHEW SALESSES is the author of eight books, most recently The Sense of Wonder (Little, Brown, 2023), the national bestseller Craft in the Real World (a Best Book of 2021 at NPR, Esquire, Library Journal, Independent Book Review, Chicago Tribune, Electric Literature, and others), and the PEN/Faulkner Finalist and Dublin Literary Award longlisted novel Disappear Doppelgänger Disappear. He also wrote The Hundred-Year Flood; I'm Not Saying, I'm Just Saying; Different Racisms: On Stereotypes, the Individual, and Asian American Masculinity; The Last Repatriate; and Our Island of Epidemics (out of print). Forthcoming is a memoir, To Grieve Is to Carry Another Time (Little, Brown).
Matthew was adopted from Korea. In 2015 Buzzfeed named him one of 32 Essential Asian American Writers. His essays can be found in Best American Essays 2020, NPR Code Switch, The New York Times Motherlode, The Guardian, Time, VICE.com, and other venues. His short fiction has appeared in Glimmer Train, American Short Fiction, PEN/Guernica, Witness, and elsewhere. He has received awards and fellowships from, among others, the PEN/Faulkner Foundation, Dublin Literary Award, Bread Loaf, Glimmer Train, Mid-American Review, and [PANK] Books.
Matthew is an Assistant Professor of Writing at Columbia University. He earned a Ph.D. in Literature and Creative Writing from the University of Houston and an MFA in Fiction from Emerson College. He serves on the editorial boards of Green Mountains Review and Machete (an imprint of The Ohio State University Press), and has held editorial positions at Pleiades, The Good Men Project, Gulf Coast, and Redivider. He has read and lectured widely at conferences and universities and on TV and radio, including PBS, NPR, Al Jazeera America, various MFA programs, and the Tin House, Kundiman, and One Story writing conferences.
HALLEY DUNNE PERRY is a literary agent at The Hamilburg Agency in Los Angeles. A graduate of the Washington University MFA program, she has spent the last decade working at independent bookstores and in publishing. She previously worked as an agent at Drift(less) Literary.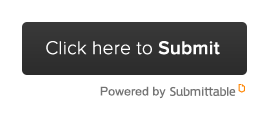 ---
Guidelines
Our New Voices category is open year round to any new or emerging author who has not published a work of fiction or narrative nonfiction of novel length with a wide distribution. Authors with short story collections are free to submit, as are writers with books published by indie presses. We accept simultaneous and multiple submissions but ask that you inform us immediately if your story is accepted elsewhere. We pay New Voices authors $200 for short fiction and narrative non-fiction, and $100 for flash-length narratives (up to 1,000 words). While we do not charge submission fees, we are highly selective. To read previously published stories, or to submit a piece of fiction or narrative nonfiction up to 7000 words, please see our New Voices page.
To view a list of our most commonly asked questions about submitting to The Masters Review, please see our FAQ page.
If you have further questions about submissions after reading through the FAQ or would like to query a current submission, please send an email to: contact (at) mastersreview (dot) com
New Voices Submission Options:
NEW VOICES – We pay for all of our stories all of the time and are proud to offer a free category for those writers who are not interested in a fast response or editorial letter. Response times in this category are usually approximately twelve weeks.

EDITORIAL LETTER – If you're interested in getting feedback on your writing, utilize our editorial letter add-on option. Our response to your submission will be accompanied by a one- to two-page letter from an experienced guest editor, who will offer observations on the strengths of the piece as well as opportunities for revision, where a revised version of your story might be a good fit, reading suggestions, and other comments on craft. Though there is a reading fee for this option, a significant portion of the fee goes to your feedback editor. See a sample editorial letter.
FAST RESPONSE – There's a saying in publishing: "If you need to know now, the answer is no." Well friends, we're offering an exception to the rule. If you want to hear back regarding your New Voices story within two weeks, consider ponying up a few bucks to hear back right away and we'll respond with an acceptance or rejection within two weeks of receiving your story. There is a reading fee for this option.
Curious about submission fees? It's an interesting issue and the camp is divided. Here's our take.
To submit a story or learn more about our guidelines, click the submit button: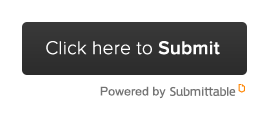 ---
2023 Contests and Awards
To see a full calendar of contests and awards available this year, CLICK HERE.
---
The Masters Review Blog – Book Reviews, Interviews & Craft Essays
The Masters Review is now accepting submissions of completed book reviews, interviews and craft essays for publication on our blog. Please do not send pitches or queries to this category. Submissions must be previously unpublished. We do not consider reprints. At the moment, we are unable to pay for book reviews or interviews, but we can pay $50 for craft essays. If you have a pitch or query, please contact us at contact [at] mastersreview.com.
Genre Guidelines
Book Reviews
Book Reviews must be of books scheduled for a 2023 release. We recommend submitting your review at least one month before the scheduled publication date. Earlier is better.
Book Reviews should be between 700-1200 words.
Include in your review at least one sentence that conveys your overall stance on the book and embolden it. (e.g., The Survivalists by Kashana Cauley ruthlessly interrogates what it means to be successful as a Black woman, a Millennial, and a liberal living in an urban center.)
Our primary interest are debut authors and indie presses. Occasionally, we will consider and publish reviews from major presses or of notable authors.
Rarely, we will consider a review for a book with a past release date, but it must have been published within four months. If you have questions about this policy, please contact us at contact [at] mastersreview.com.
Interviews
We are interested in interviews with authors, editors, agents or other industry professionals, with a particular focus on recent publications or activity. Our mission is to bridge the gap between new and established writers, so any insight into the profession of writing is valuable (e.g., this interview with agent Miriam Atlshuler).
Interviews should be between 1,200-2,500 words.
Please include a bio of both the interviewee and the interviewer with your submission, as well as an introduction to the interview.
Craft Essays
Craft Essays should focus on a particular aspect of the craft of writing fiction or nonfiction.
Please do not send craft essays about poetry.
We are especially interested in craft essays which examine the craft of a particular story. Please see our Stories That Teach and From the Archive series on the blog for examples.
Craft Essays should be between 1,200-2,500 words.
Submission questions, concerns, and inquiries can be sent to a staff member at: contact [at]  mastersreview [dot] com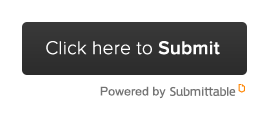 ---
Author's Rights

The Masters Review holds first publication rights for three months after publication. Authors agree not to publish, nor authorize or permit the publication of, any part of the material for three months following The Masters Review's first publication. For reprints we ask for acknowledgement of its publication in The Masters Review first.