If you're waiting until the last minute to submit, well, it's almost here. Our first Novel Excerpt Contest closes tonight at midnight PT—give a final look to those 6,000 word excerpts and send them our way. We can't wait to read what you've written.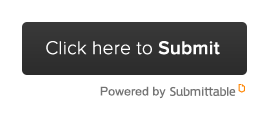 The Masters Review is hosting its first Novel Excerpt Contest! We're looking for excerpts that show off a sense of style, with a clear grasp on craft: narrative, character, and plot. Choose wisely! Your excerpt can come from any point in your completed or in-progress novels, but a synopsis should not be required for understanding the excerpt. Excerpts must be from previously unpublished novels; if your novel has been self-published, it is ineligible for this contest. As always, we have no limitations on genre, though we are primarily interested in literary fiction. Dan Chaon will serve as our inaugural judge and select the finalists from a shortlist provided by The Masters Review's editorial team. The winning excerpt will be awarded $3000 and online publication and an hour-long consultation with a literary agent. Second and third place excerpts will be awarded online publication and $300 and $200 respectively, in addition to 1 page of feedback from a literary agent.
Guidelines:
Winner receives $3000, publication and consultation with an agent
Second and third place prizes ($300 / $200, publication and agent feedback)
Excerpts under 6000 words
Excerpts from unpublished novels only
Simultaneous and multiple submissions allowed
Emerging writers only (We are interested in offering a larger platform to new writers. Self-published writers and writers with story collections and novels with a small circulation (fewer than 5000 copies) are welcome to submit.)
International English submissions allowed
$20 entry fee
Deadline: November 30th, 2021
Please, no identifying information on your excerpt
All excerpts are considered for publication
A significant portion of the editorial letter fees go to our feedback editor, according to the rates established by the EFA
FAQ
Q: What's the deal with my rights if I want to publish my book eventually?
While we're not able to speak for every publisher, since we're not publishing your work in its entirety, it should not be a problem going forward. Rights also revert back to the author after 90 days. If an opportunity came up for you to publish your work before the 90 days, we are happy to revert rights back to you sooner.
Q: Does it have to have a beginning, middle and end?
We want an excerpt that stands well on its own, that makes us want to read the full book. We want a sense of conclusion from the excerpt, but we also know that we're only reading part of a novel and don't expect all threads to be resolved. You can read Jennifer Marquardt's "The Analyst" for an example of the kind of novel-excerpt we're interested in.
Q: When should I expect to hear back?
We will try to respond to every submission by the end of February, and hope to have the finalists announced at the end of March or beginning of April. If this timeline changes significantly, we will notify all authors. We appreciate your patience!
Q: Can I submit two chapters if its under 6000 words?
You can submit as many chapters as you'd like, as long as the word count is under 6000 words.
Q: How firm are you on word count?
We allow for some wiggle room; don't force your revisions into 6000 words. We'd rather read a couple hundred extra words than a cramped conclusion!
Q: Can I submit a synopsis/prologue with my excerpt?
We recommend that you don't; your excerpt will be judged on its merit alone, and the synopsis will not be published alongside your excerpt.
Q: Can I submit with a co-writer?
Sure; but you'll need to split the prize money.
Q: What if a small portion of the book has already been published?
As long as the excerpt you're submitting has not been published in any form, and the novel itself has not been published, we're happy to consider your work!
Q: I self-published my novel on my blog but later took it down; can I still submit an excerpt?
Unfortunately because it's been published in some form or fashion, the excerpt would no longer be eligible for this contest.
We don't have any preferences topically or in terms of style. We're simply looking for the best. We don't define, nor are we interested in, stories identified by their genre. We do, however, consider ourselves a publication that focuses on literary fiction. Dazzle us, take chances, and be bold.
Dan Chaon is the author of several books, including the National Book Award nominee Among the Missing, the national best sellers Among the Missing and Ill Will, and the forthcoming novel Sleepwalk (Henry Holt, April, 2022). Photo credit: © Géraldine Aresteanu

INCLUDED UNIQUE OPPORTUNITIES AND DISCOUNTS:
To thank you for your continued support of The Masters Review, we're excited to offer you the following opportunities with your submission:
WritingWorkshops.com is offering 15% off any of their classes this year, and the discount code will be included in the confirmation e-mail when you submit.
Literature & Latte is offering a 20% discount on their incredibly helpful Scrivener writing software for macOS and Windows users. There will be a discount code in the confirmation e-mail when you submit.
The Writing Salon is offering every submitter a 10% off discount code on a writing class with a discount code included in your confirmation e-mail!
Keep working on your novel with one of Catapult's classes. A discount code for 10% off any upcoming class will be included in your confirmation e-mail.