Fall is our favorite time of year and this year's contest is judged by one of our favorite writers. Get stoked. We are.
Our Fall Fiction Contest, which awards $2000 and publication is now OPEN. This year the incredible Kelly Link will judge the stories. Full details and guidelines can be found on our Fall Fiction page, but here is the nitty gritty:
Stories under 7000 words
Simultaneous and multiple submissions allowed
Emerging writers only (We are interested in offering a larger platform to new writers. Self-published writers and writers with story collections and novels with a small circulation are welcome to submit.)
International submissions allowed
$20 entry fee
Deadline: November 15
Second and third prize stories earn publication, and $200 and $100 respectively
All stories are considered for publication
To submit a story or learn more about our guidelines, click the submit button: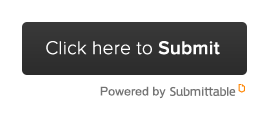 Curious what stood out in 2015? Read last year's winners.
Winner:
"Linger Longer" by Vincent Masterson
Second Place Story:
"Pool People" by Jen Neale
Third Place Story:
"Animalizing" by Marisela Navarro
About Kelly Link
KELLY LINK is the award-winning author of numerous short story collections including Stranger Things Happen, Magic for Beginners, Pretty Monsters, and Get in Trouble. Her short stories have been published in The Magazine of Fantasy & Science Fiction, The Best American Short Stories, and Prize Stories: The O. Henry Awards. She has received a grant from the National Endowment for the Arts. She and Gavin J. Grant have co-edited a number of anthologies, including multiple volumes of The Year's Best Fantasy and Horror and, for young adults, Steampunk! and Monstrous Affections. She is the co-founder of Small Beer Press and co-edits the occasional zine Lady Churchill's Rosebud Wristlet. Get In Trouble was a finalist for the Pulitzer Prize in 2016 and was named a Best Book of The Year by Time, Kirkus Reviews, Slate, The Washington Post, and many others.