Don't go to bed without submitting your entry for this year's Flash Fiction Contest, with winners selected by Kim Chinquee! We're looking for your best flash fictions under 1,000 words, and we're offering a $3,000 prize. The flash finalists are often selected for Best Small Fictions, including last year's "How To Develop (Film)" by Candice May. Find all the details for this year's contest below, and don't delay: Time is running out!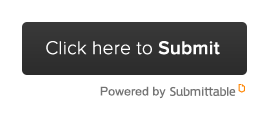 Our love of flash fiction runs deep. We are proud to offer a contest dedicated solely to flash. The winning writer will be awarded $3000 and publication in The Masters Review. Second and third place will be awarded $300 and $200, respectively, as well as publication in The Masters Review. So here it is: a home for your very best small fiction.
JUDGING
Kim Chinquee grew up on a dairy farm in Wisconsin, served in the medical field in the Air Force, and is often referred to as the "queen" of flash fiction. She's published hundreds of pieces of fiction and nonfiction in journals and magazines including The Nation, Ploughshares, NOON, Storyquarterly, Denver Quarterly, Fiction, Story, Notre Dame Review, Conjunctions, and others. Her seventh collection, Wetsuit, was published in 2021 with Ravenna Press, and her debut novel, Pipette, is due out July 2022, also with Ravenna Press. She is the recipient of two Pushcart Prizes and a Henfield Prize, Senior Editor of New World Writing, and co-director of SUNY—Buffalo State's Writing Major.
SUBMISSION GUIDELINES:
Winner receives $3000 and publication

Second and third place prizes are $300 and $200 respectively and publication

$20 entry fee allows up to two stories (each under 1000 words) – if submitting two stories, please put them both in a SINGLE document

Previously unpublished stories only

Simultaneous and multiple submissions allowed

Emerging writers only (We are interested in offering a larger platform to new writers. Self-published writers and writers with story collections and novels with a small circulation are welcome to submit new, previously unpublished work.)

International submissions allowed

Deadline: May 31st, 2022


Please no identifying information on your story

All stories are considered for publication

To view a list of our most commonly asked questions regarding submitting to The Masters Review,

please see our FAQ page