Our Flash Fiction Contest is now OPEN for submissions! The contest runs until May 31st. We're proud to share that Kathy Fish will be selecting our finalists this year. $3000 awarded to the winning writer! 2nd and 3rd place finalists will receive $300 and $200 respectively. All finalists will be published on The Masters Review and receive a spot in Kathy Fish's Fast Flash© online workshop.

Kathy Fish will be selecting the three finalists for our Flash Fiction Contest this year!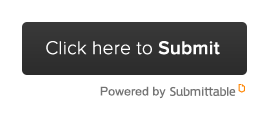 Add the deadline to your calendar!
Add to Calendar
The Flash Fiction Contest will run from April 1st to May 31st. The winning writer will be awarded $3000 and publication on The Masters Review. Second and third place will be awarded $300 and $200, respectively, as well as publication in The Masters Review. All three finalists will earn a spot in Kathy Fish's Fast Flash© online workshop. So here it is: a home for your very best small fiction.
Kathy Fish has published five collections of short fiction, most recently Wild Life: Collected Works from 2003-2018, from Matter Press. Her award-winning short stories, prose poems, and flash fictions have been published in Denver Quarterly, Indiana Review, Electric Literature, Guernica, and elsewhere. Fish's "Collective Nouns for Humans in the Wild," which addresses the scourge of America's gun violence and mass shootings, will appear in an upcoming edition of The Norton Reader. The piece was also selected by Sheila Heti for Best American Nonrequired Reading 2018, and by Aimee Bender for Best Small Fictions 2018. Fish's work was previously chosen for the 2017 edition of Best Small Fictions by Amy Hempel and for the 2016 edition by Stuart Dybek. Additionally, two of Fish's stories are featured in the W.W. Norton anthology, New Micro: Exceptionally Short Fiction. She is a core faculty member in fiction for the Mile High MFA at Regis University in Denver, Colorado. She also teaches her own intensive online flash workshop, Fast Flash©. For more information, see her website: kathy-fish.com.
Submissions open on Monday! Submit up to 1,000 words of your best flash fiction. Fifteen stories will be selected for the shortlist by The Masters Review and Kathy Fish will select the winners. See our Flash Fiction page for information on previous contests.
---
SUBMISSION GUIDELINES:
Winner receives $3000 and publication

Second and third place prizes are $300 and $200 respectively and publication


All 3 finalists receive a place in one of Kathy Fish's online Fast Flash© Workshops

$20 entry fee allows up to two stories – if submitting two stories, please put them both in a SINGLE document.

Previously unpublished stories only

Simultaneous and multiple submissions allowed

Emerging writers only (We are interested in offering a larger platform to new writers. Self-published writers and writers with story collections and novels with a small circulation are welcome to submit.)

International submissions allowed

Deadline: May 31st, 2019


Please no identifying information on your story

All stories are considered for publication

To view a list of our most commonly asked questions regarding submitting to The Masters Review,

please see our FAQ page.
Submit today!