// small. POWERFUL. //
"Notice the small things. The rewards are inversely proportional."
Our love of flash fiction runs deep. And throughout our six years of reading work by emerging writers we've seen some incredible pieces of small and powerful fiction, but we've never hosted a call for flash. So here it is: a home for your very best small fiction. Send us big worlds in tiny packages, large ideas with a low word count. Dazzle us with your best fiction under 1000 words. $2000, publication on the Masters Review site, and recognition in Poets & Writers Magazine.
GUIDELINES:
Winner receives $2000, publication on the Masters Review site, and recognition in Poets & Writers Magazine
Second and third place prizes ($200/$100, publication, and recognition in Poets & Writers)
Stories under 1000 words
Previously unpublished stories only
Simultaneous and multiple submissions allowed
Emerging writers only (We are interested in offering a larger platform to new writers. Self-published writers and writers with story collections and novels with a small circulation are welcome to submit.)
International submissions allowed
$20 entry fee allows for up to two stories
Deadline: May 31, 2017

Please no identifying information on your story
All stories are considered for publication
To submit a story click the submit button: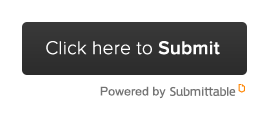 Contest Details:
Winners and honorable mentions will be announced in early summer. The winning writer will be awarded $2000 and publication. Second and third place will be awarded $200 and $100, respectively, as well as publication on the site. All stories submitted will be considered for publication. It is very common for us to accept additional work.
We don't have any preferences topically or in terms of style. We're simply looking for the best. We don't define, nor are we interested in, stories identified by their genre. We do, however, consider ourselves a publication that focuses on literary fiction and are looking for stories that dazzle us, take chances, are bold — and do so by focusing on more than plot. Flash is special. It allows you to be creative with timeline, voice, and perspective. Dazzle us!
---
Author Rights
We purchase first serial rights for three months after publication, at which point all rights revert back to the author. Any reprints during that time are welcome, we simply ask for permission and acknowledgement.