Feeling stuck in your novel? Have a draft that needs a refresh, but not sure where to start? Our Novel Workshop may be right for you! Participants receive personalized feedback on the first fifty pages of their novel, with detailed suggestions for improvement—all from an experienced editor. Interested participants may also sign up for a writing group with other workshoppers. This asynchronous, remote workshop is an excellent way for writers to improve their novels. Enrollment is open until 11:59pm PT tonight, May 2, 2023.



//Registrations Close Tonight!//




Cost: $497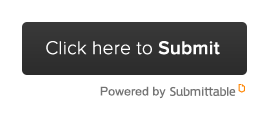 Writers are invited to submit the first fifty pages of their novels. In their cover letters, writers should also plan to include a brief synopsis of the novel, any challenges they may be facing, and any specific feedback they are seeking.
After registration, writers will receive their assigned editor, along with instructional materials compiled by The Masters Review. Manuscripts will be processed in the order they are received. All participants will receive feedback no later than August 31, 2023.
Registration is $497.
Participants will receive:
an editorial letter with specific suggestions and developmental analysis that will help elevate their novel to the next level;
a PDF of a self-guided learning curriculum on fiction and novel writing, featuring workbooks uniquely built by our team around such foundational texts as Naming The World edited by Bret Anthony Johnston, The Emotional Craft of Fiction by Donald Maass, Writing Fiction by Janet Burroway, and Save the Cat Writes a Novel by Jessica Brody;
an opportunity to join a curated writing group with other participants;
a free submission to one of our upcoming contests;
and an archived copy of The Masters Review anthology.
Guidelines:
For this workshop, we are accepting works of fiction only, the first fifty pages or fewer of your novel.
All submissions must be double-spaced with one-inch page margins and use Times New Roman or Garamond. Please do not include front matter (i.e., title page, table of contents, dedication, etc.). 
All genres and all styles of fiction are welcome. Please do not submit poetry or memoir manuscripts.
Please submit a single manuscript per submission.
Submissions are accepted on a rolling basis.
If you submit your manuscript after reserving your spot, you will need to request to open your submission by emailing us at contact [at] mastersreview [dot] com. We'll grant you access, and then you can upload your piece.
All participants will receive feedback no later than August 31, 2023.
---
Guest Editors
Colleen Alles is an award-winning writer living in West Michigan. Her debut full-length poetry collection, After the 8-Ball, is available through Cornerstone Press. Master of Arts, her second novel, was published last fall. Her fiction and poetry have appeared in numerous places, and she is a contributing editor (short fiction) at Barren Magazine. Colleen is a graduate of Michigan State University (BA) and Wayne State University (MS). When she isn't reading or writing, Colleen enjoys distance running and spending time with her family, including a well-loved hound, Charlie. You can find her online at www.colleenalles.com, on Instagram at ColleenAlles_author, and on Twitter at @ColleenAlles.
Yvonne C. Garrett holds an MFA-Fiction (The New School), an MLIS (Palmer), two MAs (NYU), and a Ph.D. with a dissertation focused on women in Punk. She's been published in a wide array of journals & magazines. Senior Fiction Editor at Black Lawrence Press, she also edits the weekly publishing newsletter Sapling.
Laura Hart is an assistant editor for Bellevue Literary Press, a nonprofit publisher at the intersection of the arts and sciences. She earned a BA from Auburn University and an MFA from Columbia University. Her passion lies in cultivating and empowering diverse stories so that the publishing world better represents our modern society. She previously worked at Writers House and the Columbia Journal.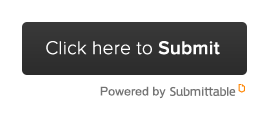 ---