Time is running out! Get those stories and essays polished and submitted by midnight PT for consideration in this year's anthology! The ten winners each receive a $500 prize, in addition to a copy of the book their piece is published in. This year's contest is judged by the one and only Rick Bass. Don't miss out!
$5000 Awarded!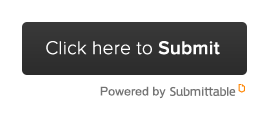 Previously unpublished works of fiction and narrative nonfiction only

We accept simultaneous submissions as long as work is withdrawn if it is accepted elsewhere

Multiple submissions are allowed

International submissions allowed

Writers must not have published a novel-length work at the time of submission (authors of short story collections and self-published titles can submit as can authors with work with a low distribution, about 5000 copies)

Standard formatting please (double-spaced, 12 pt font, pages numbered)

Submissions

are not

limited to writers in the US. All English-language submissions are welcome

Writers who have earned an Anthology Prize before and whose work appears in our printed book cannot submit to this category but are welcome to send us work in other open categories.
---
RICK BASS is the author of over 30 books of fiction and nonfiction, and a winner of the 2016 Story Prize. He lives in Montana, where he is the founding board  member of the Yaak Valley Forest Council. His stories, articles and essays have appeared in The Paris Review, The New Yorker, The Atlantic Monthly, Narrative, Men's Journal, Esquire, Gentlemen's Quarterly, Harper's, New York Times Sunday Magazine, Los Angeles Times Sunday Magazine, Boston Globe, the Washington Post, Tin House, Zoetrope, Orion, and numerous other periodicals.