Submissions Open Through December 17!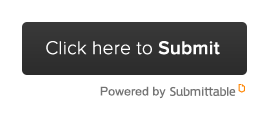 Guest Judge Michael Martone says: "I have always loved chapbooks. The first two books I published were chapbooks. What excites me is when a chapbook takes itself seriously as a literary form–up to something unique and different from other "packaging," other narrative or lyrical delivery devices—the novel, the short story collection, the novella, etc. It is not a "minor" form for me. I love when a chapbook presents itself on an equal footing as those other forms. Not lesser or better but different, special. Its content is unable to be expressed in any other manner but this compact, shaped-charge of a book."
---
For the fourth year, The Masters Review is open for submissions of literary prose chapbooks! We're interested in collections of flash fiction, creative nonfiction essays, short stories, and anything in-between. We encourage you to be bold, to experiment with style and form, as long as you stay under 45 pages. One chapbook will be selected as our winner by our guest judge, Michael Martone! The winner receives a $3,000 cash prize, along with manuscript publication and 75 contributor copies. Our chapbooks are distributed internationally and are available through Bookshop.org, Barnes & Noble, and Amazon. A digital version of the chapbook will be made available to our newsletter subscribers six months to a year after the print publication.
Submissions will be accepted between September 1 and December 17, 2023. The Masters Review staff will select a shortlist of five to ten chapbooks to pass along to Michael Martone, who will pick the winner and write an introduction for the manuscript. The winning chapbook will be published in Spring 2025. Last year's winner, Coats by Naomi Telushkin, selected by Kim Fu, will be published next spring. Masterplans by Nick Almeida, our inaugural winner, was chosen by Steve Almond, and Matt Bell selected Love at the End of the World by Lindy Biller as the winner of our second contest.
All submissions must be single-author prose manuscripts of 25 to 45 pages. We are not interested in poetry. All manuscripts must be complete: no excerpts, no chapters of a novel, no works-in-progress, or any other incomplete work. Individual pieces may be previously published, but submitted manuscripts should contain some unpublished material. If you have questions or concerns about whether your manuscript would qualify, please email us at contact [at] mastersreview [dot] com.
Submission Guidelines:
Manuscripts should include a Table of Contents (if necessary) and an acknowledgements page listing any previously published material within the manuscript.
Submitted manuscripts must be between 25-45 double-spaced pages, at 12-point font (not including front/back matter, i.e., title page, dedication, table of contents, etc.). For collections, each piece should begin on a new page.
Manuscripts must contain some unpublished material. Previously published material cannot have been published in any other chapbook or full-length collection. (Work that was included in a multiauthor anthology is permissible.)
Self-published chapbooks are previously published and are therefore ineligible.
We are not interested in poetry chapbooks. (We will consider chapbooks that contain some prose poetry.)
Only single-author manuscripts will be considered.
Simultaneous and multiple submissions are allowed, though each submission requires a $25 entry fee.
The winner receives $3,000, manuscript publication, and 75 contributor copies.
The second- and third-place finalists will be acknowledged on our website, alongside any honorable mentions.
If your submission is accepted elsewhere, please withdraw your submission on Submittable, or contact us otherwise to let us know the piece is no longer available.
We do not require anonymous submissions for this contest.
This contest is for emerging writers only. Writers with single-author book-length work published or under contract with a major press are ineligible. We are interested in providing a platform to new writers; authors with books published by indie presses and self-published authors are welcome to submit unpublished work.
International submissions are allowed, provided the work is written primarily in English.
Submissions are accepted through Submittable only.
The contest's deadline is 11:59 p.m. PST on December 17, 2023.
Individual stories or essays within the manuscript may be considered for publication in our New Voices series.
Every submission will receive a response by the end of April 2024. The winners will be announced by the end of May 2024.
Friends, family, and associates of the guest judge are not eligible for this award, nor are past Chapbook Open winners.
Editorial letters for up to three individual pieces within the manuscript may be requested. A significant portion of the editorial letter fee goes directly to your feedback editor. Scaling fees are in place to appropriately compensate your feedback editor.
Please email us at contact [at] mastersreview [dot] com with any questions, or if you need to edit your manuscript after submission.
We don't have any preferences topically or in terms of style. We're simply looking for the best. We don't define, nor are we interested in, stories identified by their genre. We do, however, consider ourselves a publication that focuses on literary fiction. Dazzle us, take chances, and be bold.
About the Judge
recent books include Plain Air: Sketches from Winesburg, Indiana; The Complete Writings of Art Smith, The Bird Boy of Fort Wayne, Edited by Michael Martone; The Moon Over Wapakoneta; Brooding; and Memoranda. His stories and essays have appeared in Harper's Magazine, Esquire, Story, Epoch, Denver Quarterly, Iowa Review, Shenandoah, Bomb, StoryQuarterly, American Short Fiction, and many other magazines.
Martone has won two fellowships from the NEA and a grant from the Ingram Merrill Foundation. His stories and essays have won numerous awards and have appeared and been cited in the Pushcart Prize, The Best American Stories, and The Best American Essays anthologies. In 2013 he received the national Indiana Authors Award; in 2016, the Mark Twain Award for Distinguished Contribution to Midwestern Literature; and in 2023, the Truman Capote Prize for Distinguished Work in the Short Story or Literary Non-Fiction.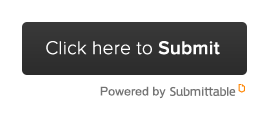 ---

All previous contest winners can be found on our Past Awards page.