Our Winter Award. Send your best work under 7000 words.

Guest judged by AIMEE BENDER!
$3000 + Publication + Agency Review
Welcome to our Winter Short Story Award, a prize that recognizes the best fiction from today's emerging writers. The winning story will be awarded $3000 and publication online. Second and third place stories will be awarded publication and $300 and $200 respectively. All winning stories and any notable Honorable Mentions will receive agency review by the following: Nat Sobel from Sobel Weber, Victoria Cappello from The Bent Agency, Andrea Morrison from Writers House, Mark Gottlieb from Trident Media, and Sarah Fuentes from Fletcher & Company. We want you to succeed, and we want your writing to be read. It's been our mission to support emerging writers since day one.
Guidelines:
Winner receives $3000, publication, and agency review
Second and third place prizes ($300 / $200, publication, and agency review)
Stories under 7000 words
Previously unpublished stories only
Simultaneous and multiple submissions allowed
Emerging writers only (We are interested in offering a larger platform to new writers. Self-published writers and writers with story collections and novels with a small circulation are welcome to submit. Writers with works published with a circulation of less than 5000 copies can also submit.)
International submissions allowed
$20 entry fee
Deadline: January 31, 2019
Please no identifying information on your story
All stories are considered for publication
To view a list of our most commonly asked questions regarding submitting to The Masters Review, please see our FAQ page.
To submit a story or learn more about our guidelines, click the submit button: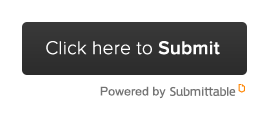 Aimee Bender is the author of The Girl in the Flammable Skirt (a NY Times Notable Book), An Invisible Sign of My Own (an L.A. Times pick of the year), Willful Creatures nominated by The Believer as one of the best books of the year, and The Particular Sadness of Lemon Cake.
Her short fiction has been published in Granta, GQ, Harper's, Tin House, McSweeney's, The Paris Review, and many more places, as well as heard on PRI's This American Life and Selected Shorts. She's received two Pushcart prizes, and was nominated for the TipTree award in 2005, and the Shirley Jackson short story award in 2010. Her fiction has been translated into ten languages.
She lives in Los Angeles, where she teaches creative writing at USC.
Winner update: Caitlin O'Neil earned representation from Victoria Marini and our Fall Fiction winner, Ruth Joffre, selected by Kelly Link sold her story collection to Grove Atlantic with our winning piece as the title story. Awesome.
---
// PAST AWARD WINNERS //
Summer Award Winners 2018:
First Place Story:
"Confirmation" by Alina Grabowski
Second Place Story:
"Portrait of a Virgin" by Rachel Cochran
Third Place Story:
"A Country Where I Am Beautiful" by Patricia Smith
Honorable Mentions:
"Headshot" by Charles Ullmann
"We Are The Horizon" by Laura Fletcher
Winter Award Winners 2017:
First Place Story:
"Drop Zone Summer" by Nick Fuller Googins
Second Place Story:
"A History That Brings Me To You" by Katie M. Flynn
Third Place Story:
"Birth Stories" by Sarah Harris Wallman
Winter Short Story Award Winners 2016
Winner
"Operation" by Scott Gloden
Second Place Story
"White Out" by Caitlin O'Neil
Third Place Story
"Malheur Refuge" by Rick Attig
Fall Fiction Contest Winners 2016
Judged by Kelly Link. Details on our Fall Fiction Contest page.
Winner:
"Night Beast" by Ruth Joffre
Second Place Story:
"Family, Family" by Jeannine Ouellette
Third Place Story:
"Good Creatures, Small Things" by Cate Fricke
Summer Short Story Award 2016
Winner:
"Red" by Katie Knoll
Second Place Story:
"Ledgers" by Claire Boyles
Third Place Story:
"The First Location" by Molly Reid
Fall Fiction Winners 2015

Judged by Jeff Vandermeer
Winner:
"Linger Longer" by Vincent Masterson
Second Place Story:
"Pool People" by Jen Neale
Third Place Story:
"Animalizing" by Marisela Navarro